Cardiovascular disease is the world's biggest killer, with 17.9 million people dying from cardiovascular disease each year, accounting for 31% of all deaths each year. Coronary arteries are a group of blood vessels that surround the heart like a network. These vessels carry oxygen and nutrients to the tissues of the heart and ensure that the heart functions properly. Coronary artery disease (CAD) is one of the most common causes of death worldwide. Coronary artery plaque buildup can form atherosclerosis, which causes blood vessels to narrow and harden. This reduces the flow of blood to the heart, which in turn causes patients to experience a range of symptoms, such as chest pain and cardiac arrest.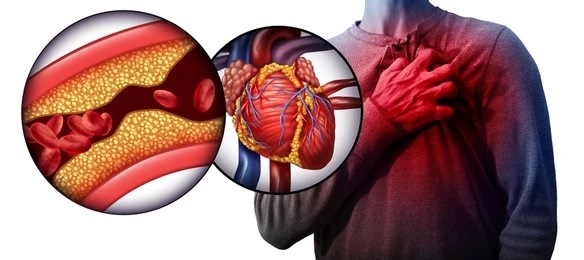 Depending on the extent, severity, and clinical presentation of CAD, available treatments include medication, surgery, or a combination of both. Current medications for CAD are routinely used to improve cardiac pumping, dilate blood vessels, improve blood flow, slow the heart rate, lower blood pressure, reduce the load on the heart, and reduce fluid retention.
Fibroblast growth factor (FGF) 1 has a wide range of mitogenic and cell survival activities and is involved in a variety of biological processes. FGF1 has been noted as a potential new molecule in the prevention and treatment of cardiovascular disease, mainly due to its metabolic and angiogenic effects. A placebo-controlled, double-blind, dose-varying study of human recombinant FGF-1 for the treatment of subjects with severe coronary artery disease is currently underway.

Basic FGF (bFGF) transmits developmental signals and promotes mesodermal and neuroectodermal cell division. Has a strong angiogenic effect. Many studies have demonstrated the ability of bFGF to induce functionally significant angiogenesis in several different animal models of myocardial ischemia. In addition to this, studies have demonstrated that intracoronary administration of recombinant bFGF appears to be safe and well-tolerated in the 100-fold dose range.

Complement activation plays a functional role in the pathogenesis of the cardiovascular disease (CVD). Complement activation blocker-2 (CAB-2) is a recombinant soluble chimeric protein derived from human decay-accelerating factor (DAF) and membrane cofactor proteins. It inhibits C3 and C5 convertases of both the classical and alternative pathways. It has been used in the use and treatment of coronary artery disease.
In the last decade, significant advances have been made in the treatment of CAD. Collaborations between different scientific fields such as biotechnology and tissue engineering have led to the development of novel therapeutic strategies such as stem cells, nanotechnology, robotic surgery, and other advances (3D printing and drugs.) Creative BioMart also sees greater potential in the therapeutic field of CAD. In addition to providing our customers with recombinant protein products for research, we are confident that we can provide you with the necessary technical support to meet your needs for a comprehensive understanding of the latest research areas and to accelerate your existing projects. Please feel free to contact us for the latest news or details on related products. We look forward to working with you in the CAD field.