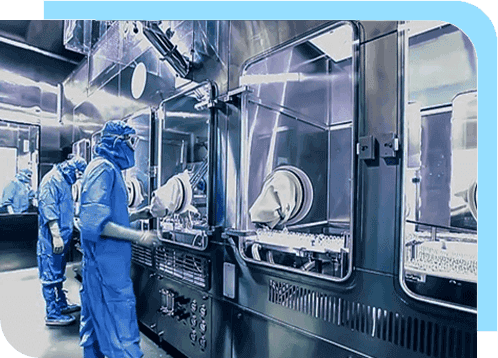 "Proteins that are engineered in the laboratory for pharmaceutical use are referred to as therapeutic proteins".
Protein-based therapeutics are highly successful in clinic and currently enjoy unprecedented recognition of their potential.
Recently approved recombinant protein therapeutics have been developed to treat a wide variety of clinical indications, including cancers, autoimmunity/inflammation, exposure to infectious agents, and genetic disorders.
Over the past 10 years, Creative BioMart has become a leader in discovery and manufacturing of recombinant proteins, providing quality products and services to our customers for both academic and industrial field.
Rely on our history of innovation and process development, Creative BioMart Therapeutic Proteins specifically focuses on therapeutic proteins products. As the demanded volume of such products increases constantly, Creative BioMart responded to the needs of biopharmaceutical manufacturers to realize economies of scale. In addition to outstanding capacities, our cutting-edge technology also guarantees high purity and potency as excellent raw materials for the pharmaceutical industry.
As an international leading supplier of therapeutic proteins, our portfolio of products and services cover raw materials, recombinant protein design, stable cell line development, protein production and purification, protein analysis, etc.
The scientific team in Creative BioMart Therapeutic Proteins is always ready to learn details of various projects and collaborate with customers to supply high-quality and cost-efficient products and services.